Submitted by Karen Nezelek
I spoke for Single Payer-NY at this June 16, 2011 rally in Syracuse, NY. My focus was emphasizing the need for extending health care to all, Social Security was an insurance rather than an entitlement program, and that SS was not about to run out of money. Sue Hammond spoke from a doctor's viewpoint about the unacceptability of the profit motive as a factor in current health care delivery which stands between her and her patients.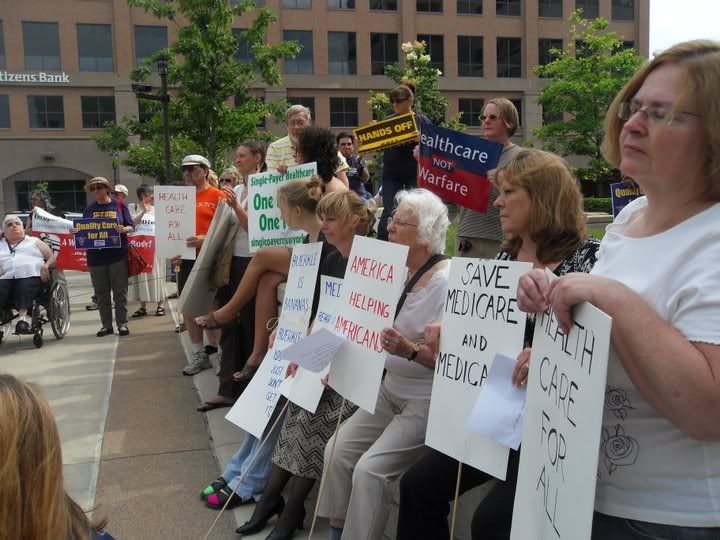 About 70 people representing 15 groups turned out to protest Ann Marie Buerkle's support of the Ryan proposal. The diverse groups participating covered labor, interfaith, social justice, political, and advocates for "Improved and Expanded Medicare for All". Spirited chants alternated with equally spirited statements from group spokespersons. Sue and I collected signatures on a petition requesting New York State Congressional Representatives and Senators stop the attack on Medicare and Medicaid.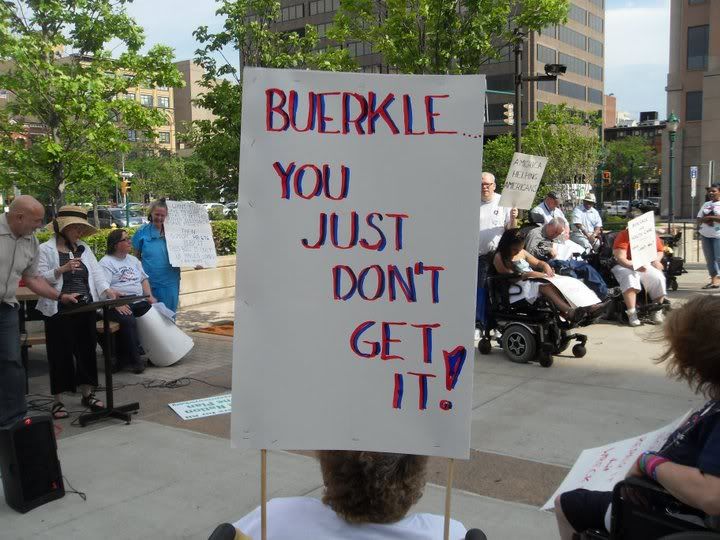 Below is a link to the Reader's Page letter in the Syracuse Post Standard which Sally Johnston, the organizer of the rally, wrote because  there was no coverage of this rally in any of the local media for the  next week. She had alerted and talked to them all. In fact, a PS reporter was there and interviewed her prior to the rally. He published his article after her letter was on the editorial page.
http://blog.syracuse.com/opinion/2011/06/fridays_readers_page_centerpie_4.html