I do not have a horror story to share, but mine is an example of the kind of frustration experienced by thousands in our country.  I am an small business owner. Every year, to keep monthly premiums at an "affordable" level, we have to increase our out-of-pocket co-pays and deductibles, which  are now up to $20,000 (a $10,000 increase from last year).
As an individual, I recently had to schedule an MRI. This is the laborious route I had to take:  (1) Received instructions from my GYN to have an MRI done, (2) Called my insurance co. for approvals; was told my GYN had to file for an authorization #; (3) Called my GYN, (4) Got a call back from the GYN to call yet another intermediary for an authorization no., (5) Got the no., (6) Called the radiology facility to schedule the MRI, was told I did not have sufficient info., (7) Called back the GYN for the info., (8) Called the MRI facility with the info., was told I needed to have blood work done first, (9) Called my GYN to get the prescription for the bloodwork…..I have yet to schedule the MRI! Read more
New York Times Op-Ed
By DONNA DUBINSKY
Published: February 19, 2011
THIS isn't the story of a poor family with a mother who has a dreadful disease that bankrupts them, or with a child who has to go without vital medicines. Unlike many others, my family can afford medical care, with or without insurance.
Instead, this is a story about how broken the market for health insurance is, even for those who are healthy and who are willing and able to pay for it.
Full article here.
A few weeks ago I had just got home from doing some errands and from going to the Y.  I was expecting some incoming emails. Nothing had come in.  I hit the send/receive button, but it kept disconnecting, so I called Frontier, my service provider.  The tech was very pleasant.  I explained my problem and he told me to wait about 30 seconds and then hit send/receive again.  He waited on line with me. Read more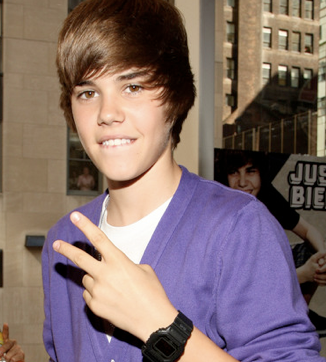 In an interview for Rolling Stone magazine teen pop sensation Justin Bieber was asked if he wanted to become an American citizen.
Bieber made clear his love for Canada — and its health care system.
"You guys are evil," he told the magazine, out on February 18th. "Canada's the best country in the world. We go to the doctor and we don't need to worry about paying him, but here, your whole life, you're broke because of medical bills. My bodyguard's baby was premature, and now he has to pay for it. In Canada, if your baby's premature, he stays in the hospital as long as he needs to, and then you go home."
He's got that right. Full article  here.
Submitted by Pat Reed
Report of Medicaid Redesign Team Hearing
2/3/11 @ Adirondack Community College
Open to public
Goals of Gov. Coumo's Medicaid Redesign Program
1.    Gather ideas from across NYS
2.    Reform NYS Medicaid program to improve quality, maintain service and reduce cost. Read more